I am so excited to share with you my great winter project for this year: Alolan Sandslash!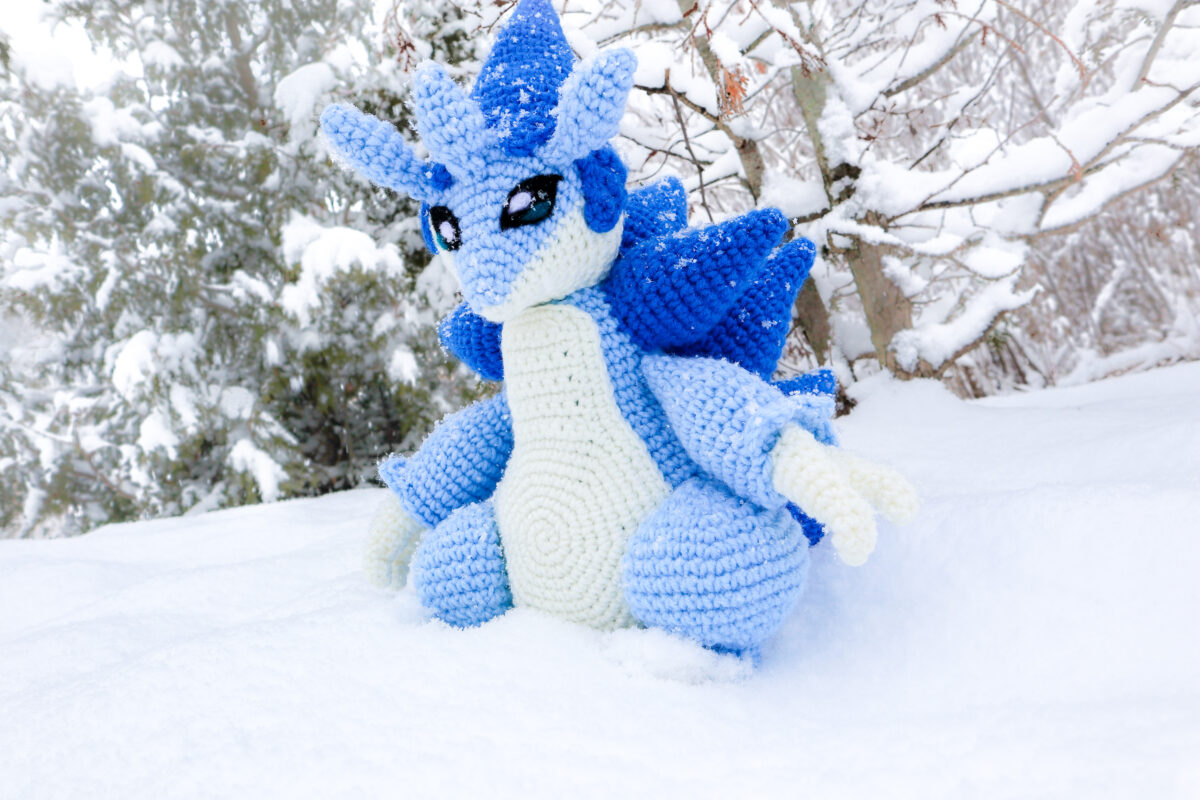 This year as I bunkered down into winter hibernation mode, I was struck with the urge to crochet something to celebrate winter. Last year, this same urge came over me, and I ended up making the Alolan Vulpix pattern. This year, I wanted to make something even (literally) bigger. I scoured the web for ice-type Pokemon, and decided to crochet a great big Alolan Sandslash.


A wild Sandslash appeared.
I set out on Christmas Even Morning to my favorite yarn store, Cambridge Fibres Ltd– thank goodness they were open! I bought some jumbo 7-8 ply (thick/chunky) yarn in dark blue, light blue, and white. I started on my project that very night and worked on it throughout the holidays, including on our 6 hour car ride to Ottawa, the capital of Canada, where my extended family lives. (Don't worry, I was not the one driving.)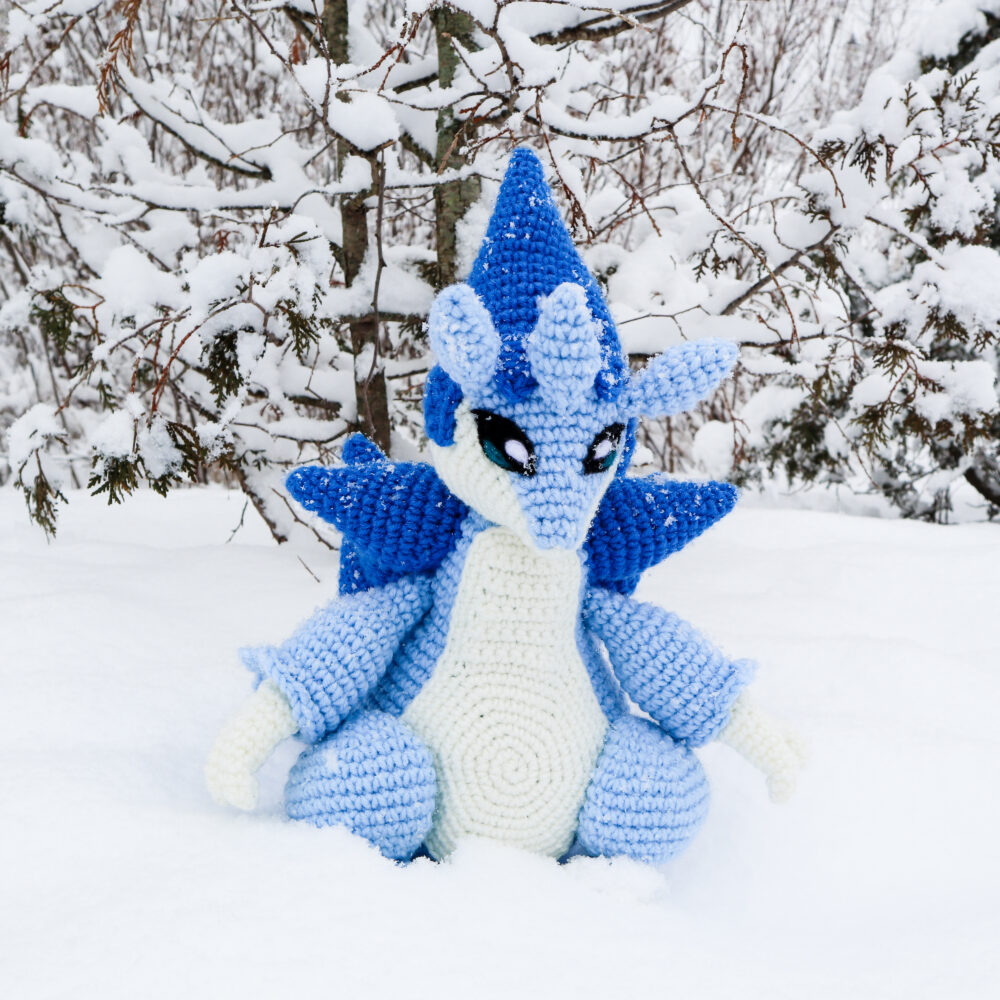 When the Christmas Holidays came to an end, I still was nowhere near finished. I had completed the head and most of the body but everything else was still non existent. I really don't know the exact number of hours that it took me to finish Sandslash, but it took me from Dec 24 – Jan 16.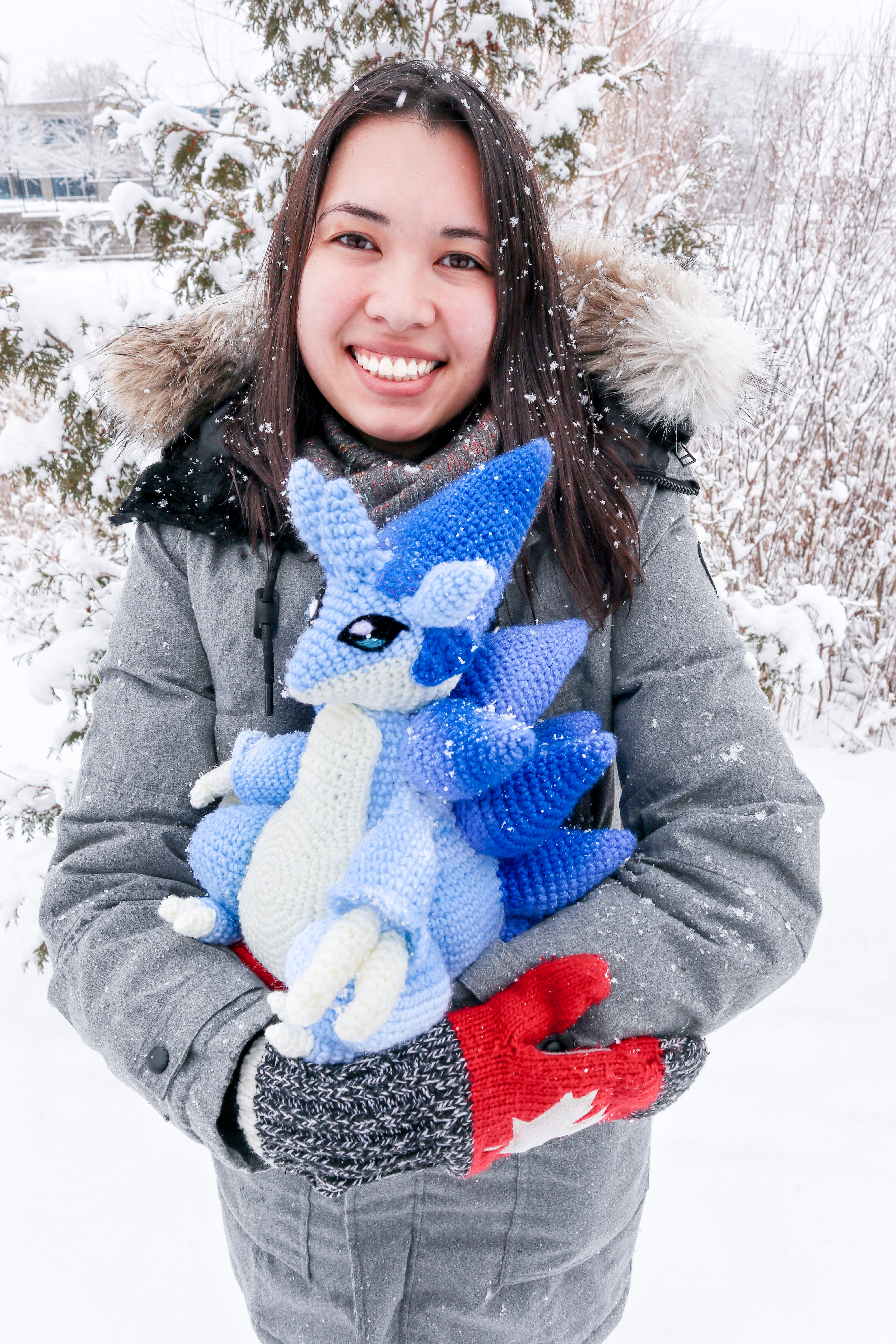 Sandslash and I enjoy the Canadian snow.
After my Sandslash amigurumi was done, it was time to make sense of my scribbles and turn it into a comprehensive pattern. I set to work transcribing my short-hand notes and gathering pictures I took during the assembly process. This pattern is a monster, with a total of 33 individual pieces! I made several diagrams and reference pictures to explain exactly where to attach each piece. I'm really happy with how it turned out and I hope readers are, too!
 
Just my luck, as I was working on the pattern, we were hit with an overnight snow storm that brought several inches of thick, puffy, globs of snow. I dragged Sandslash (and my husband) out into the white mess to take a bunch of pictures. I hope you enjoy our photographic efforts!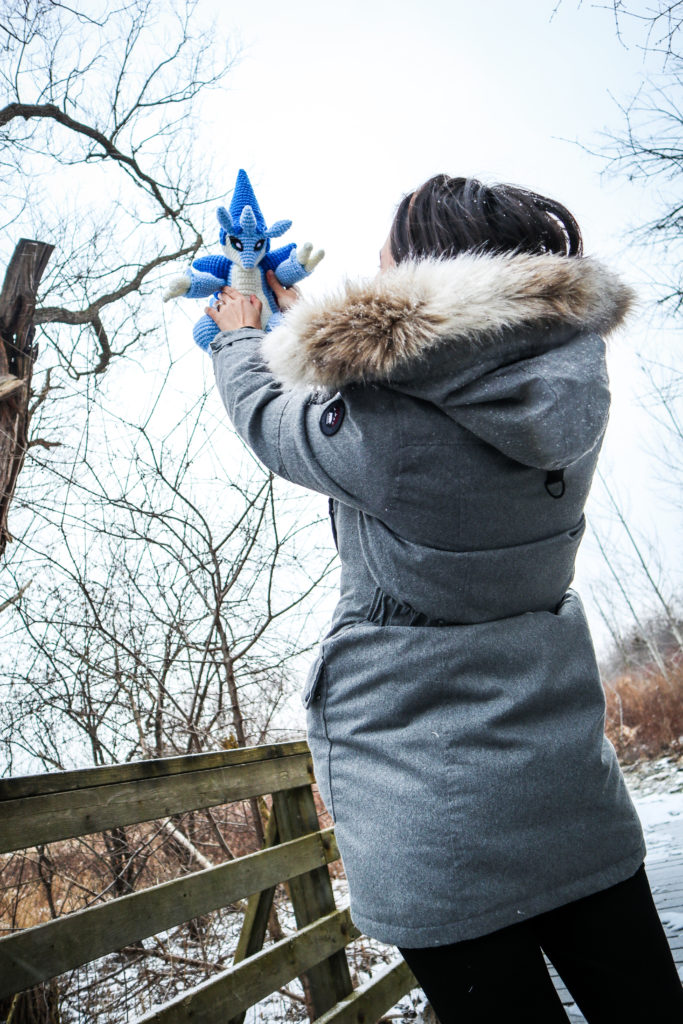 Put me down.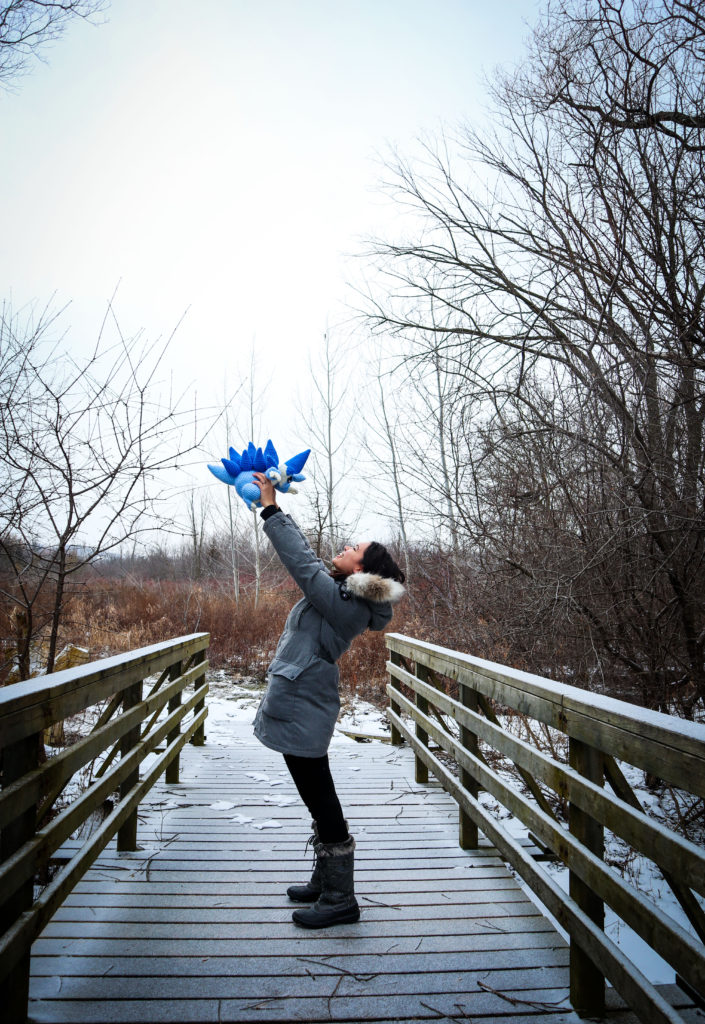 My husband says I look like someone celebrating a new baby. I basically am.
Thanks for checking out my blog, and I wish you luck if you ever attempt the Sandslash Pattern! I hope you're as proud as I am with the result.

I'd love to hear from you! Leave a comment below if you have any questions, comments, or requests for other winter/ice Pokemon that I can work on next year! Cheers and I wish you a happy winter.