My Pokémon adventure began in a Goodwill second hand store. I peered through the glass case at all of the grey Gameboy pocket cartridges, and a single blue one called 'Pokémon' caught my eye. I've heard of that, I thought to myself, it must be popular. I asked my dad if he would buy me the game and he said ok because it was only $8.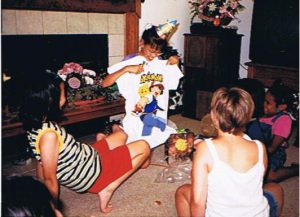 I took the game home and was hooked. I never had a doubt that I would be a Pokemon Master because I literally just named myself 'Master' in the game. (My rival's name was Jerkface- I was 9.) My starter was Charmander and he is still my favorite. I loved it so much I had a Pokémon themed birthday party and wore a Pokémon birthday hat. I knew the whole Pokerap, skipped sleepovers so I could go home and wake up at 6AM to watch the anime, and invented my own Pokémon and trading cards.
I took a break from the games in my teens to be cool. Then in University, (and supposedly "an adult") I was given a used Gameboy DS. Along with that gift came the rest of the generations of Pokémon games, which I played to avoid studying for exams, and renewed my interest.
One day at one of my internships I had nothing to do and decided I should get some new skills. I watched a YouTube tutorial video on how to crochet a stuffed animal -a crochet style which is called 'amigurumi'. I looked at pictures of all of the different creatures people were crocheting and realized the possibilities were unlimited. You could crochet anything you could imagine, no matter how obscure the character, in any size, and in any color.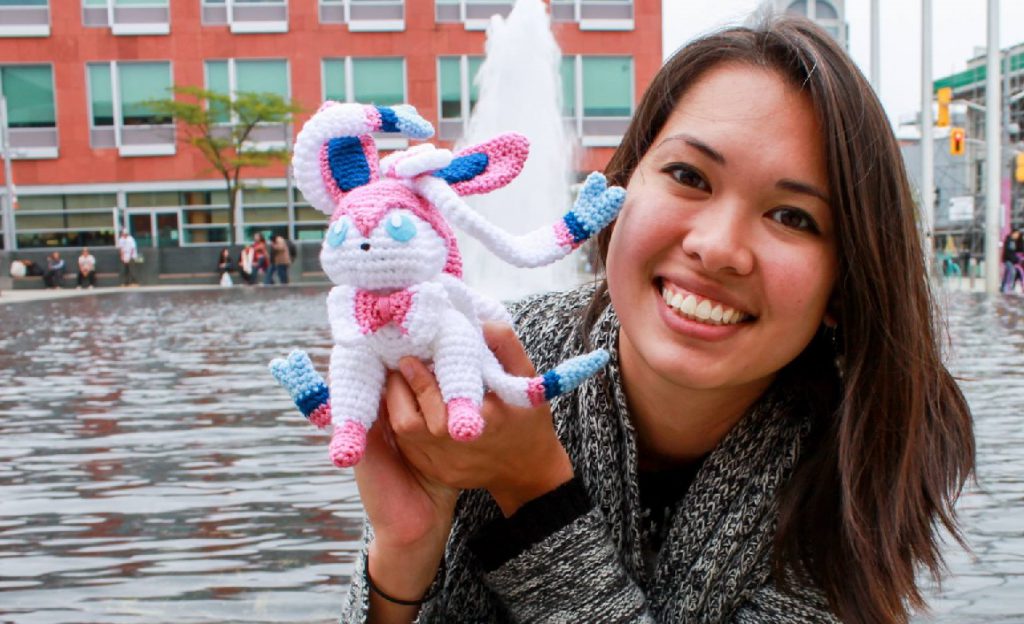 So I became hooked again (haha). I followed some free posted Pokemon amigurumi patterns online and once I had a better understanding of how to crochet shapes I just started making up my own patterns. Now here I am combining my childhood obsession with my new skill. Crocheting Pokémon for myself and all those others that could never quite grow out of their love for Pokémon either.
I hope you enjoy what you see here!