I've recently discovered a method of crocheting with recycled plastic bags, which is called using 'Plarn' (Plastic Yarn.) Although I wouldn't classify myself as a pure minimalist I definitely make a large effort to recycle and reuse as much as possible.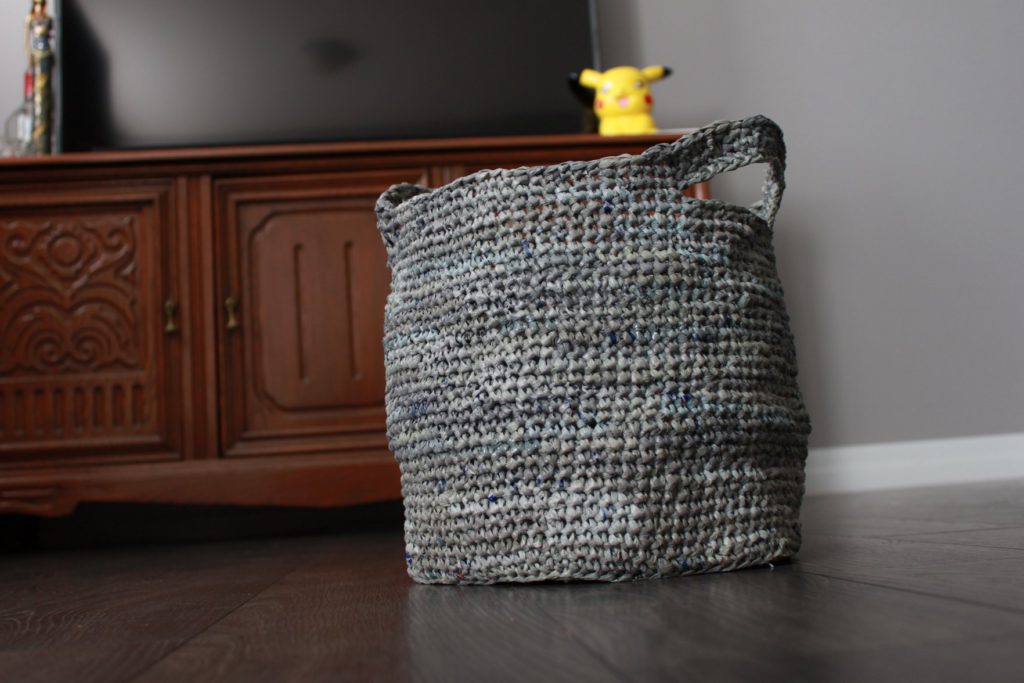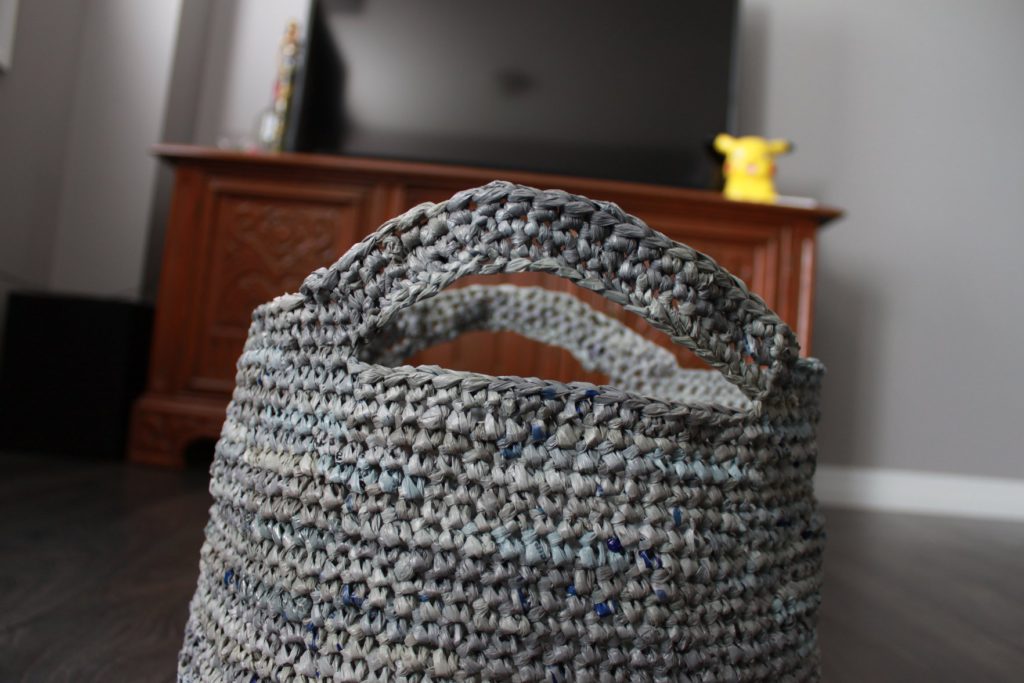 I love plarn because it is a way to re-use all of those plastic shopping bags. Also the creations have a very durable and sturdy feel to them.
So far I've made one large plarn basket with almost exclusively Walmart bags – that I now use to hold my cleaning supplies under the sink. I'm working on another smaller plarn basket to hold my odds and ends in my closet. (I used this free basket pattern by Fil Katia on Ravelry.)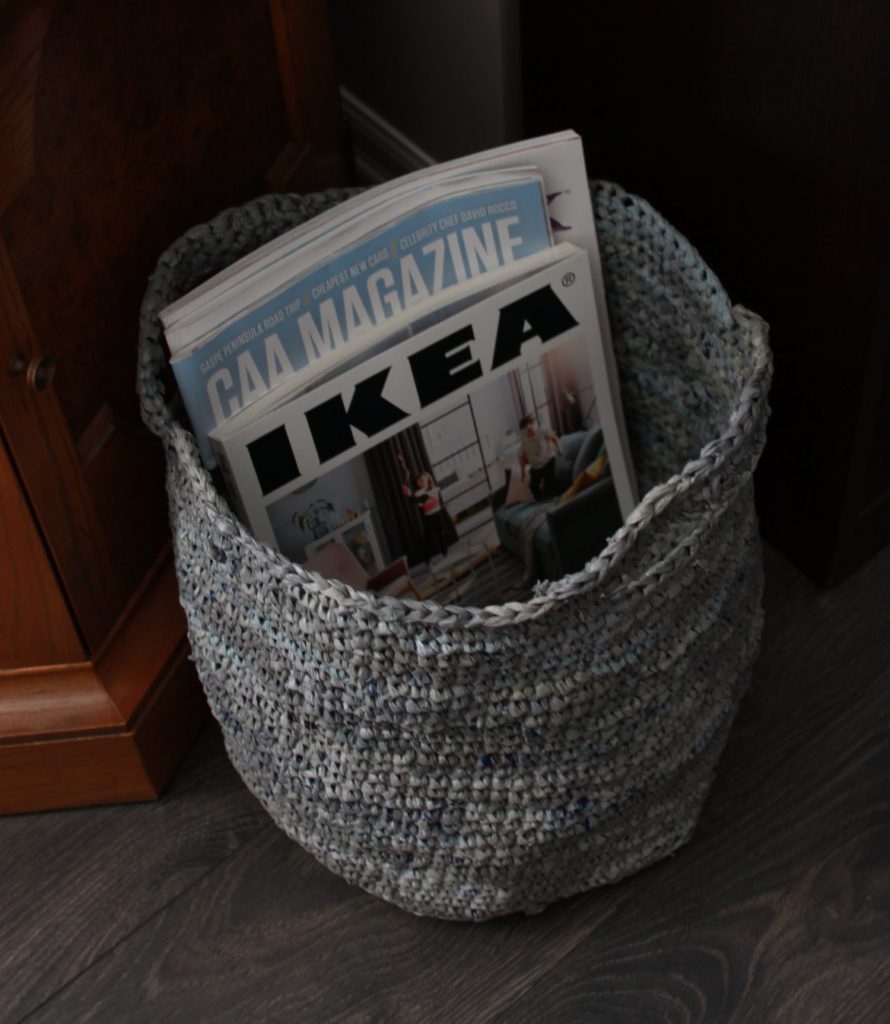 This Youtube Video  by Mom Eberhard demonstrates how to make plarn from plastic bags that doesn't leave you with so many ends to tie together. I wish I saw this before making my basket as I used a more time-consuming method to make my ball of plarn.
Some people do AMAZING work with plarn. My favorite plarn inspiration is Jellyfish– who are women based in Lebanon that make absolutely beautiful beach bags, baskets, pouches and more using plarn.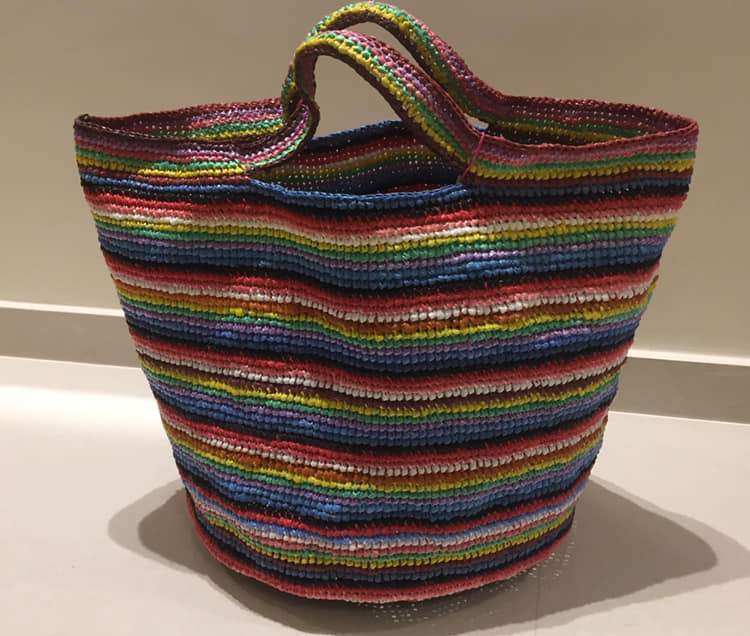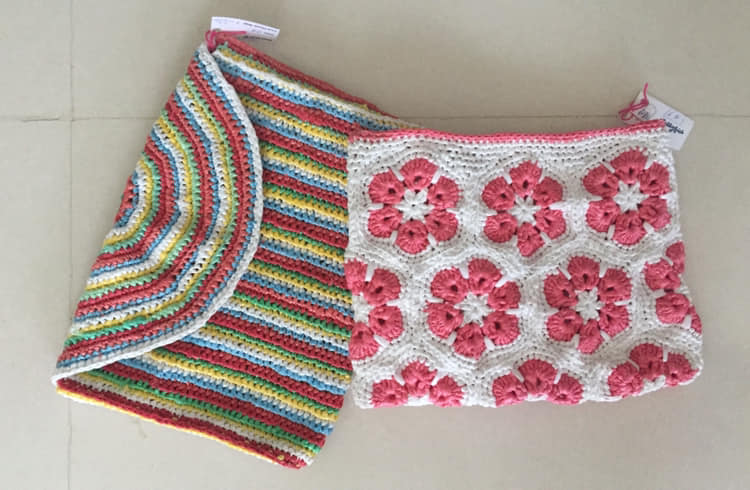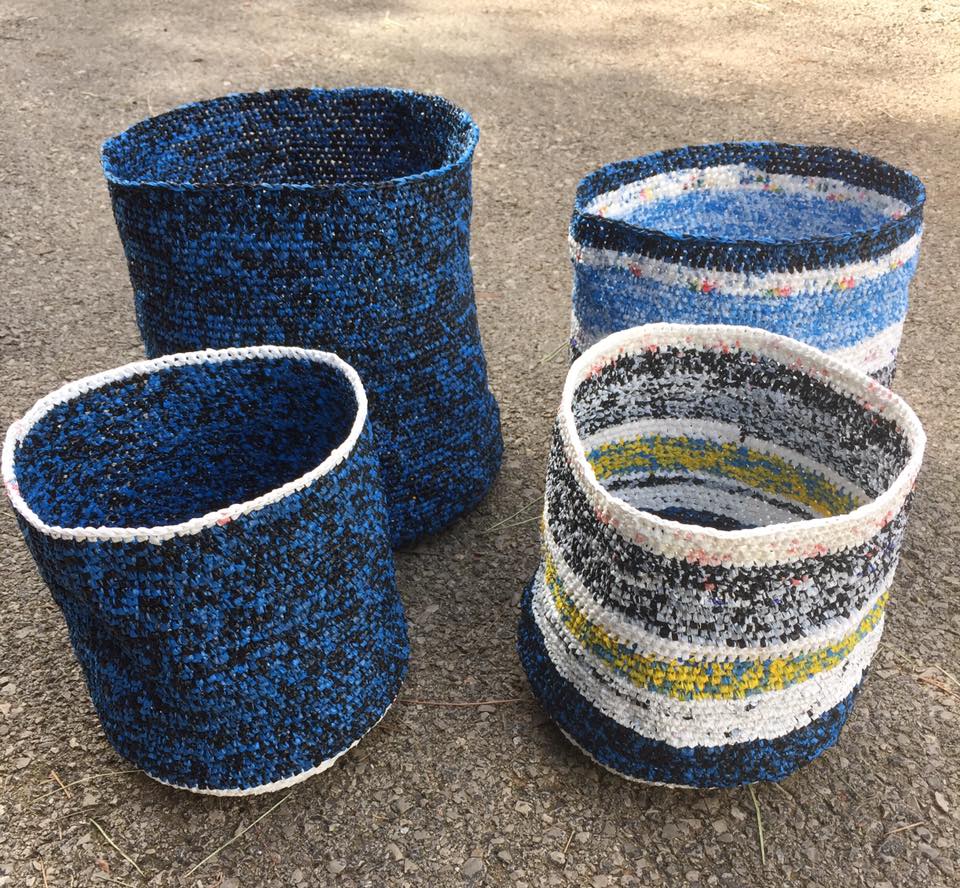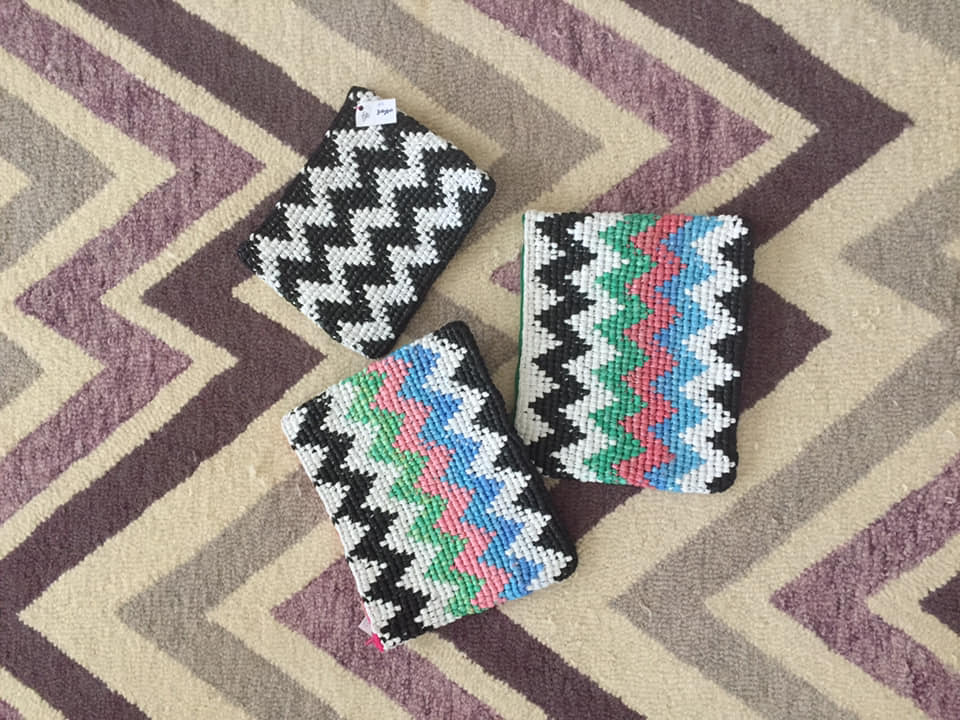 I love the way they combine colors and add extra touches like colorful stripes, outer pockets, or beautiful designs to their work. Some plarn products end up looking sloppy or messy- but the women who made these creations prove that with attention to detail and careful stitching you can make amazing high quality creations out of plastic bags!
That's all for now – I hope if you're a fellow crocheter you give plarn a try! Comment to let me know how it goes. 🙂