Vulpix Amigurumi
Showing the single result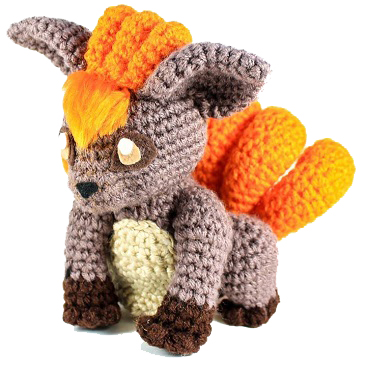 Pokemon Amigurumi – Vulpix
This is my take on the fire type fox Pokemon, Vulpix.
Don't leave this poor lonely Vulpix to be homeless any longer!
I hope you enjoy your crochet Vulpix!
Did you know? Foxes in Japanese folk lore may shape shift into human form. Fox spirits can have up to nine tails and the more tails it has the older and wiser it is.
not rated
$

45.00
Add to cart