Piplup
Showing all 2 results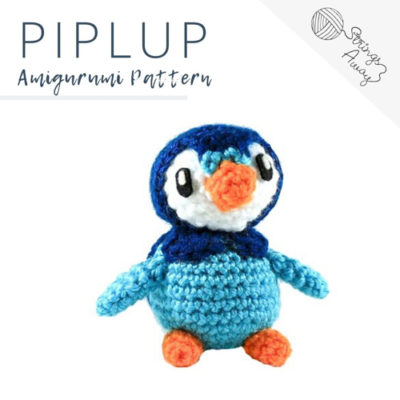 Pokemon Amigurumi Pattern – Piplup
The Piplup amigurumi pattern is available on the free patterns section of this site – but sometimes having a printable copy is just easier to use. Immediate download is available after purchase! To download: After PayPal Payment, click "return to Merchant" and click the link under "Order Details." I hope you enjoy the convenience of your printed pattern- and thank you for showing your support with this purchase!
not rated
$

1.30
Add to cart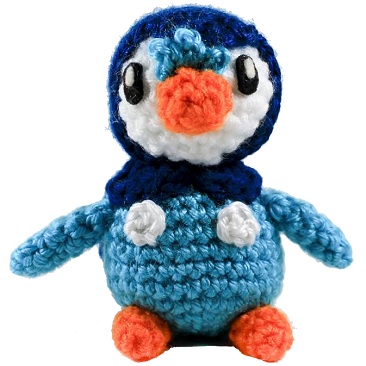 Pokemon Amigurumi – Piplup
This is my rendition of Piplup, the penguin Pokemon. No matter the temperature I'm sure this little blue penguin would be happy to share your home.
If you would like to crochet your own Piplup, this pattern is available for FREE in the patterns section of my website!
Random facts: Most of Piplups Pokedex entries describe it as being both proud, and 'a poor walker.'
not rated
$

20.00
Add to cart